Social Media Marketing: A route to your business visibility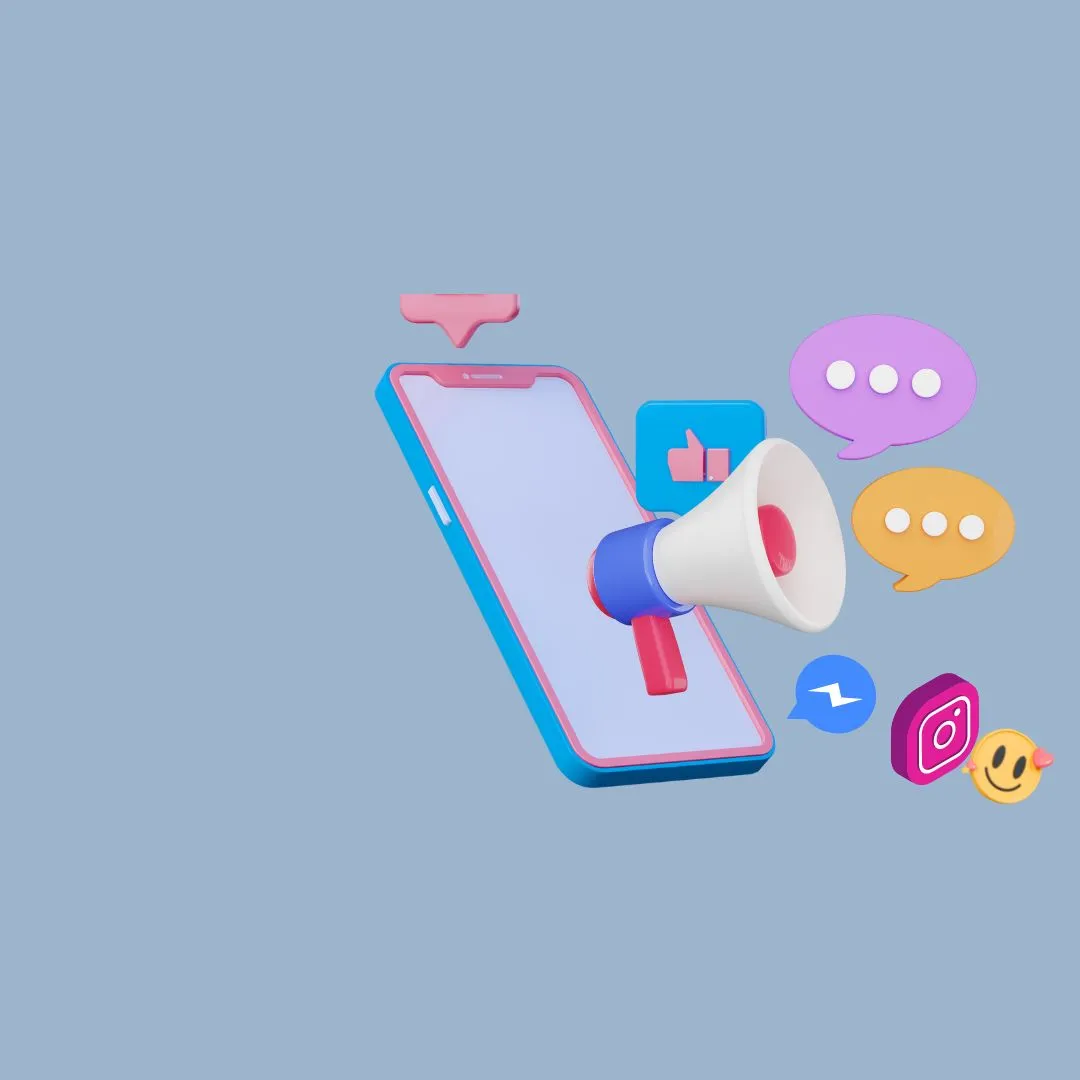 Social media marketing (SMM) raises public awareness about a brand's products and services through awareness campaigns and advertorials. It helps brands to improve their social media presence and increase their customer base. 
A survey of 2019, revealed that top businesses spent 15 to 20% of their budget on social media branding because effective social media branding attracts your target audience and drives traffic to your website. With the inception of social media, SMM has become a key for using personalized marketing to target the audience. 
Social Media Marketing involves fewer costs and offers massive ROI. Due to a nominal investment requirement, many startups, companies, businesses, and other institutions have turned to social media to build their brand visibility. With the right strategy, planning and publishing, analytics, and advertising, your company can gain enormously from this powerful tool.
Social Media Marketing is your source for brand building, audience engagement, and revenue generation. A successful social media strategy always caters to the audience's needs and thus increases the customer base. At the same time, monitoring content engagement through analytics aids in generating leads through social media. 
Why Social Media Marketing is crucial for your business?
Social Media Marketing strategy gives your business a boost. Firstly, strong social media marketing services give businesses existential advantages by boosting brand recognition, increasing business visibility, and gaining a firm foothold in their target market. Around 91% of marketers have contended the same. 
Besides that, social media advertising is the most economical media marketing method and is less expensive than traditional marketing. It takes zero costs to create a social media account & even for small businesses, startups, businesses, etc., it is the easiest method for media marketing.
Secondly, social media optimization allows businesses to grow their brand loyalty and customer base. By developing a customer base through an established social media marketing strategy, businesses can make it simpler for their clients to recognize them and connect with them. This strengthens customer loyalty and retention. It also aids in social media campaigns.
Last but not least, SMM marketing improves your social media rankings. Uploading a blog on your business website is not enough, SEO rankings are needed for your business visibility. Therefore, businesses now provide content tailored to brands to inform search engines about their visibility, excellence, etc.
Pillars of Social Media Marketing -
Social media advertising has become a need of the hour as SMM (Social Media Marketing) has emerged as the source to gain higher visibility at less cost. The main pillars of Social Media Marketing are:
Strategy
The first and foremost thing to do is strategize for social media marketing and you must avoid posting randomly. Instead, you must be mindful of the requirements for posting on social media and do a thorough study beforehand. To design a successful strategy, you must consider answering – What is the reason for posting?, How will it help your brand?, What is your end goal? Some businesses focus on brand visibility and some rely on social media to increase leads, What handles to use? The specific handles to use where you have a good customer relationship will help in the process. Lastly, What type of content? Be it gifs, videos, images, links, documents, articles, or other. It will help you understand what your audience likes on your social media and how you're going to improve it.
Planning and publishing
After strategizing, then comes planning and publishing. You need to focus on the content before publishing it. A detailed plan is required. What content to post and at what time and frequency must be planned? This will give you plenty of time to strategize and plan the content accordingly.
Listening and engagement
Once you have gained momentum for your website awareness, you will need to keep a check on all the social media about your brand. This will give you an idea as to how your brand is perceived by the customers.
Analytics and Reporting
The fourth step is to check how your social media marketing is going. Is it creating any difference from the previous months? How many people are getting engaged with your brand? Though social media tools give a rough estimate of it, relying on depth analytics will make your game easier in the long run.
Advertising
Social media advertising is another add-on for your brand to grow. It allows you to offer advertisements to a wider audience & get responses for them accordingly.
How Wing Communications can help in your Social Media Marketing (SMM) journey?


Wing Communications, based in Hyderabad,  is one of the top social media marketing companies that can help your business grow and enhance your brand visibility. We help with your media advertising and assist you in your Social Media Marketing (SMM). We have a young and dynamic team that will build a foundation for your brand presence. A good social media presence can help to increase customer confidence in your company and its products or services. In today's interconnected world, potential customers are more likely to find and investigate your company online before making a purchase. A strong social media presence can therefore help to increase sales and encourage customers to invest in your company. According to research, 78% of consumers are willing to buy from a company having a good social presence and positive experience. We offer multiple avenues for your company's prosperity and some benefits are worth mentioning: 
Create your brand's online presence and recognition
Understanding your potential customers

Offers avenues to speak for your brands 

Generation of data of your targeted audience

Helps in building brand loyalty

Generate traffic to your website

Enhance SEO rankings

Assists in identifying potential business partners/collaborators 

Assists in creating aligned content for your business

Assists in identifying trends for your business 

Assists in a deep understanding of your competitor's research 

Offering coverages and much more