Best Social Media Marketing COMPANY IN the MARKET
Observing a decline in audience engagement, or organic reach? Don't worry, Wing Communications is here to boost your growth. As a social media advertising agency, we use social media data to plan kick-off strategies. We analyze the audience's needs and their pain areas, and design strategies according to it.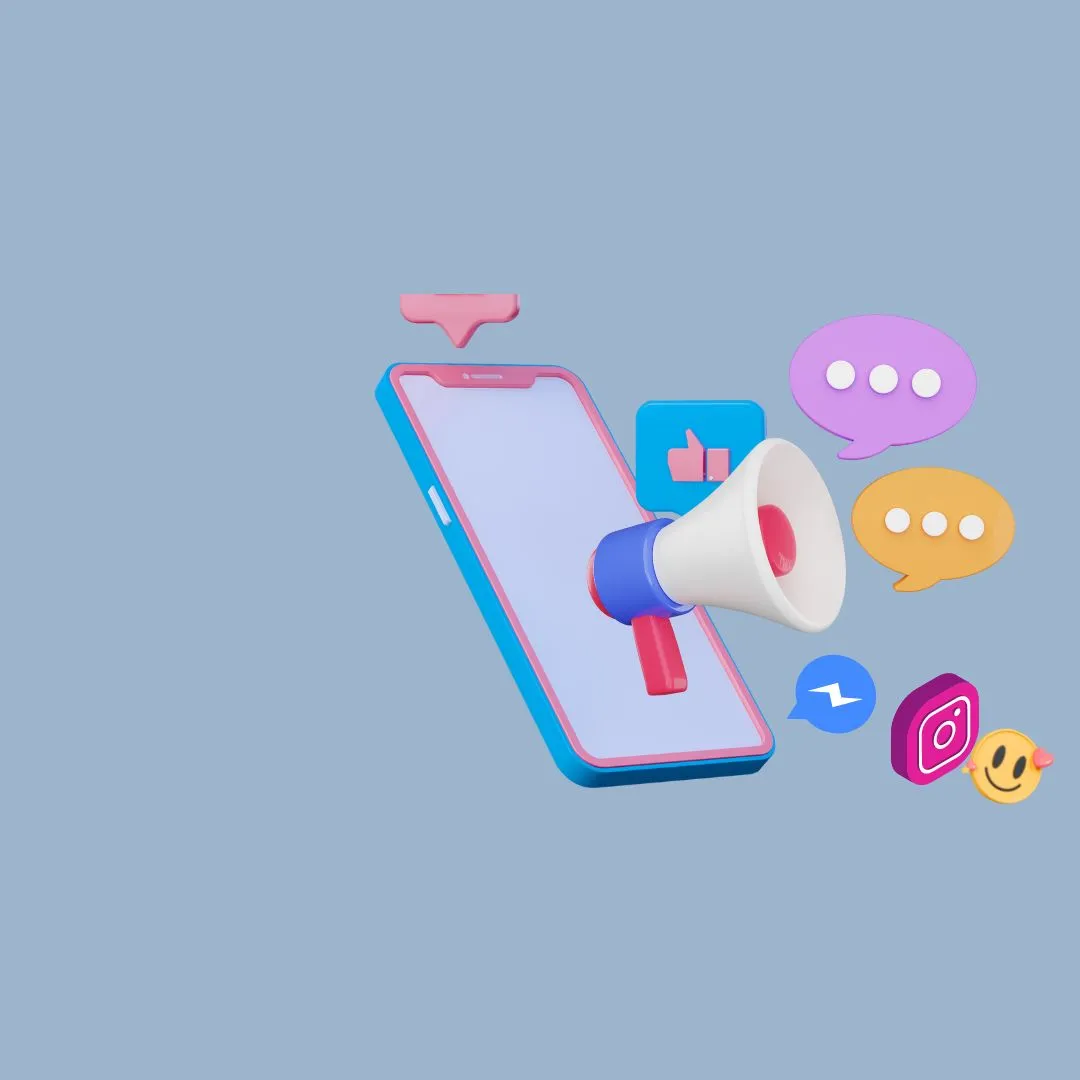 APPROACH IN SOCIAL MEDIA MARKETING
There is a social revolution taking place in the world today. Don't let yourself get left behind. Today, the first thing people check in the morning is not their faces, but their Instagram likes. Many Instagrammers and bloggers are becoming popular overnight. And not as innovators or inventors, but as influencers.
Checkout : Influencers Marketing
In the minds of your clients, social media presents a more favourable picture of your brand. A specialized team should be named to handle the crisis. These people are responsible for preparing, developing,  and maximizing your content. 
This is where the role of Wing Communications as a social media marketing agency comes into play. Our creative heads look after your social media as though it were our own. We make sure to form a good social media campaign and a unique social media marketing strategy. It will highlight your work and retain your loyal fan base based on the current trends online. 
In the era of social media, where billions of people daily leave a digital footprint, it's time to think. How well have you leveraged this to your brand's advantage? Do you have the right Social Media advertising Agency to help you win customers – the smart way?
BRANDS THAT APPEAR AT THE RIGHT TIME & THE RIGHT PLACE, THRIVE THE MOST
People's thinking and behaviour are changing at a fast pace. Short dialogues are more appealing to consumers than catalogues. Almost all successful brands understand this.
How do top-level brands differentiate themselves from struggling ones? To achieve results, they hire an experienced influencer marketing agency like Wing Communications. They understand the power of disruptive and intelligence-led social media marketing strategies. 
Platforms such as Facebook, Instagram, Twitter, etc. are used for Social Media Optimization. A brand can establish a one-to-one connection with its audience through these platforms. And can nurture them into customers, and thus win the game through social media marketing.
THE BEST WAY TO START? BY PARTNERING WITH A WELL-KNOWN DIGITAL AGENCY OR A SOCIAL MEDIA MARKETING AGENCY!
Why haven't all brands mastered Social Media Marketing if it's the game-changer? Effectiveness does not come easily. It takes an expert to handle what's not easy. Established social media marketing agencies know the value of publishing quality content.
And Wing Communications believes in creating quality SMO content for its clients.  
1. A ROBUST STRATEGY
It is a must for media advertising companies to research on 'what to publish?', 'why to publish?', & 'for whom to publish?'. Social Media Optimization can help in generating leads as well as brand visibility. 
Not every platform is relevant to every business. For B2B companies, LinkedIn and Facebook are the best platforms to attract an audience. And for B2C brands, Instagram, Facebook, and TikTok are the most suitable platforms. Wing Communications is pro at developing the finest strategies according to clients' business goals. 
2. CONTENT THAT CAPTIVATES
When the business goals are clear, a smart social media marketing agency plans the next step. And that is to create content that resonates with the audience. Some brands engage their consumers with informative content and some use interactive content. 
As a result, Wing communications' digital strategists create engaging messages for the brand. Rather, they speak to the quintessential question, "what is in it for you"! which leads to social media promotion. 
3. PLANNING AND PUBLISHING
Posting the right content at the right time is crucial for social media optimization. Top social media marketing companies usually plan their content calendars in advance. They publish them at the right time to receive the most engagement.
4. EVALUATING WITH ANALYTICS
 A social media marketing agency understands the value of time and effort.  And Wing communications believes in making strategies that are backed by deep research and analysis. We keep a sharp eye on the content and optimize it for maximum reach. In social media marketing, we are one of the leading companies in India.
Related Blog : SOCIAL MEDIA CAMPAIGNS : THE ULTIMATE GUIDE